The Challenge
The Viking March will take place in Copenhagen on September 3rd 2016. Walk 100 kilometres in less than 24 hours. The body reaches its limits but you can conquer the challenge if you are in decent shape and willing to take on an adventure. The true battle is in your mind.
Team
Kalle Eberhardt
Runner, Swimmer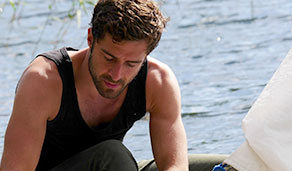 Bastian Kröhnert
Martial Artist, Entrepreneur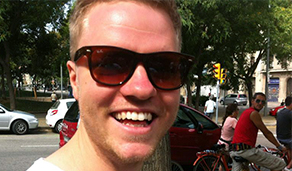 Mads Bukholt
Handsome Guy in the Video
General Questions
What is the composition of the track?
The track will be changed this year.
The underground is mainly gravel, soft forest underground, asphalt and cobblestones. You will march through forests, fields and small villages. You will also pass by some beautiful lakes, however, you will probably not be in the mood to take a swim.
How do I find the track? Are there maps/a GPS?
You will receive a map that shows the whole track and more detailed maps for each part of the track. In addition, you receive a very detailed description where you find each turn on the track. Furthermore, you receive the whole description on MP3-files. Like that you can use your MP3 Player in the middle of the forest as a navigation tool. Of course all track posts and exit points are pointed out on the maps. In case that you get lost on the track you can always call us and we will help you to get back on track. We also offer GPS Tracks that you can download to be led through the whole track.
How do I get back to Berlin?
The finish line is directly located at the train station in Gusow. From there you can catch a train to Berlin that leaves every hour. The tickets cost around 6,10€ -8,20€ (30.08.2013).
Are there track posts and posts where we get food?
There are three track posts at approximately kilometre 30, 50, 70. At those posts you can refill your water so that you only have to carry that water necessary for the next part of the track. Of course, here you can also sit down and relax a bit. We only offer a limited amount of food because every participant has different requirements. However, we offer some power bars, bananas etc. at the posts.
The March
Can I also run the Viking?
The Viking is not a running event. The opening times at the posts are in accordance with the average walking speed.
Do we walk in groups or alone?
Every participant can choose his own walking speed. However, we ask you to find a partner who walks with you. Like that, you can support each other in case of an emergency and it is more fun for both. If you don't have a friend who wants to join, you can always find a group that you can join for the march.
What happens if I cannot walk any more?
If you realize that you cannot walk anymore because you are injured, or any other similar reason, you should quit the march. We have marked different exit points on the track that exist apart from the track posts. On those exit points there are either busses or trains that go directly to Berlin. If it is impossible for you to reach the next exit point, we will send someone to pick you up and bring you to the next exit point. That costs 20€ to prevent everyone from doing that and because we only have a limited amount of drivers and cars.
What should I have in my backpack?
You should always have enough food and water in your bag. Rain clothes and plasters for blisters also make a lot of sense. You should bring a fully charged phone and a MP3-Player for the track description.
Is the march rated? Do I get my individual finisher time?
We take the time of each finisher. However, the Viking is not a race and all that counts is finishing in less than 24 hours. Everyone finishing within 24 hours is a winner and ends up in our hall of fame.